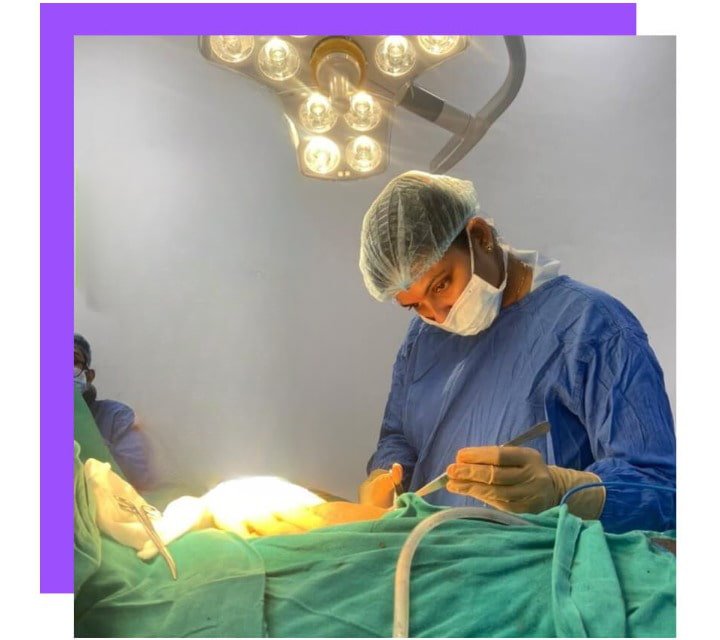 Cancer Doctor in Ghaziabad
Best Surgical Oncologist in Ghaziabad
Dr. Seema Singh is an accomplished Surgical Oncologist with an experience of over 14 years. Currently Dr. Seema is working as Principal Consultant Surgical Oncologist at Yashoda Super Speciality Hospitals, Kaushambi, Ghaziabad. She was previously working as a Consultant Surgical Oncologist at Rajiv Gandhi Cancer Institute and Research Centre (RGCIRC).  She has also gained experience as a surgical oncologist at AIIMS, New Delhi. 
Dr. Seema Singh specializes in surgical oncology and has gained valuable experience treating various types of cancer, such as Ovarian Cancer, Cervical Cancer, Gall Bladder Cancer, Head and Neck Cancer, Uterine Cancer, Breast Cancer and Thyroid Cancer.
Pay for Online Consultation
Get expert guidance from renowned cancer specialist, Dr. Seema Singh through our online consultation service. Schedule your personalized session today and take the first step towards healing.
UPI For Indian Patients Only
Scan the code and enjoy a hassle-free transaction experience.
Paypal For Non Indian Patients Only
Rakesh Mewari
Patients Relative
My relative has been a patient of Dr. Seema Singh for the past year and she is an absolute gem! The care she provides is unparalleled and her skill as a surgical oncologist is second to none. I highly recommend her services to anyone looking for the best Surgical Oncologist in Ghaziabad.
Savita Sharma
Breast Cancer Patient
She was a wonderful surgeon, and the staff was always helpful and kind. They ensured I had a smooth prep, surgery, and follow-up. I am so glad I chose her and would highly recommend to anyone. Anyone looking for a breast cancer specialist should surely visit her.
Neha Singh
Uterine Cancer Patient
Very professional doctor with a very clear approach towards treatment. The BEST part is the doctor can be approached any time of the day, they are there to extend help which is rare during these days. Overall one can not get a better treatment along with a professional and caring attitude of the doctor.
Frequently Asked Questions